The best bitcoin crypto book
If you have questions about the Bitcoin cryptocurrency, read the article below. We've compiled a list of the best bitcoin books, ranked by their intellectual prowess and readability.
Internet Money by Andreas M. Antonopoulos
Andreas Antonopoulos, Programmer, Technologist, Entrepreneur, Speaker, Andreas is one of the world's leading Bitcoin and Blockchain experts. He has contributed to the crypto space by teaching to educate, inform and inspire the masses worldwide.
Internet of Money is basically a collection of lectures on various topics given by Andreas. In this book he not only explains the technical issues very well but also gives us an idea of ​​the importance of transitioning to digital currency. If you are new to the world of cryptocurrencies, you should definitely read this book before jumping into the technology and starting investing.
After reading this book, I became interested in its decentralized technology. It helps me see the many ways this technology can change the way we live, how we can lead a better world, and move towards a better humanity.
Mastering Bitcoin: Unlocking the Digital Cryptocurrency by Andreas M. Antonopoulos
If you really want to understand the technology or learn the basics of Bitcoin, this is the book you need.
This book covers the technical aspects of how bitcoin works through passwords, bitcoin wallets, addresses, transactions, blockchain, mining, bitcoin security, networks and more.
This book is ideal for those who are not very tech savvy and want to improve their understanding. It also includes practical details for taking part in the biggest financial revolution of the century.
This is by no means an exhaustive list, but it should at least give you some information about Bitcoin and cryptocurrencies. They are an excellent starting point for both novice and experienced investors.
The Age of Cryptocurrency by Paul Vigna and Michael Casey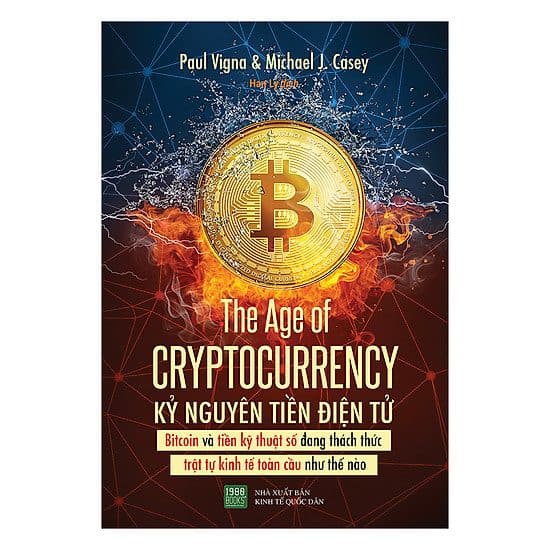 Both authors are currently reporters for the Wall Street Journal. You write articles about the future of Bitcoin and cryptocurrencies in general. A bitcoin user can buy almost anything from coffee to airplanes. Thanks to Bitcoin, the prospect of a global financial system without intermediaries has become a reality. The aim of this book is to provide a simple answer to the question: Why are people interested in Bitcoin? In particular, Vigna and Casey will explain the nature of cryptocurrencies and their application in today's cyber economy.
The Bitcoin Standard: A Decentralized Alternative to Central Banking by Saifedean Ammous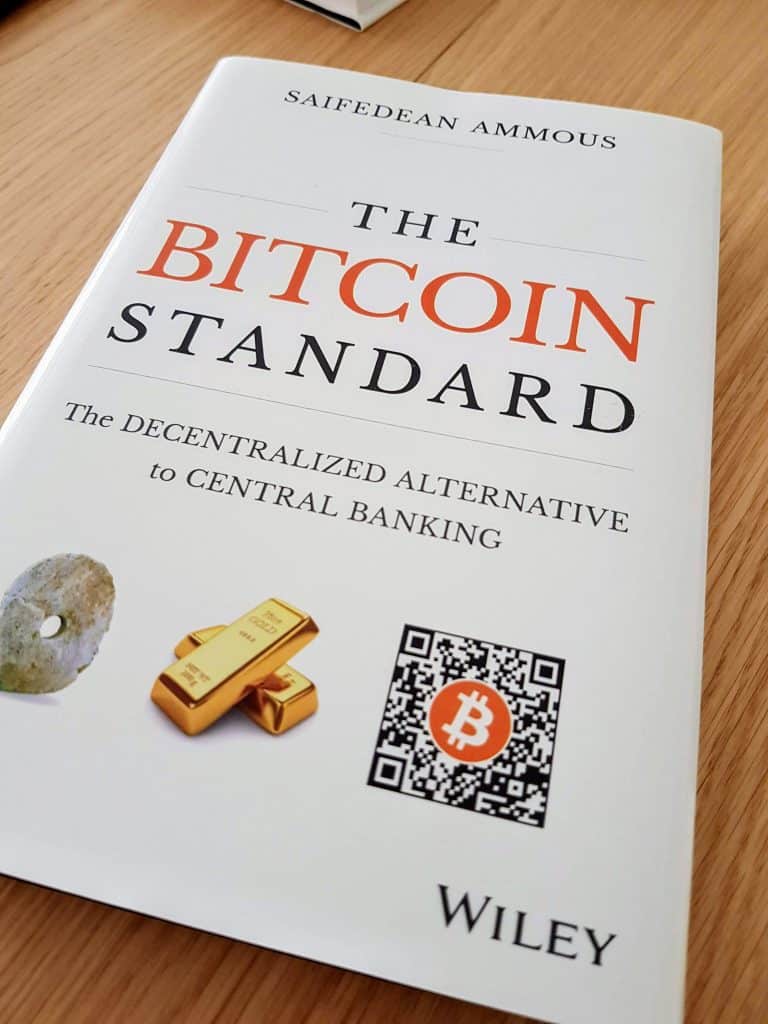 To understand Bitcoin, you must first understand money, and to understand money there is no substitute for studying its function and history.
In this book, economist Saifedean Ammous explains how money works and how the financial system has evolved from trading grains and shells to metals and coins.
Ammous also explains why some coins perform better than others and why Bitcoin represents a new technological solution to money problems.
The book's final chapter looks at some of the most common questions beginners will ask as they dive deeper into the world of bitcoin: Is bitcoin mining wasteful? Why can't anyone trade Bitcoins? Is Bitcoin for Criminals? Can Bitcoin scale? How to kill bitcoin and more.
Don't worry, this is no ordinary history book. And Ammous doesn't get into the technical side of Bitcoin.
Whether you are interested in the history of money or wondering why the financial crisis happened and why bitcoin is different, this book is for you.
The Little Bitcoin Book: Why Bitcoin Matters to Your Freedom, Your Finances, and Your Future
If you're looking for an easy read or just want to learn more about Bitcoin without the jargon, this is the book you should read.
Interestingly, this book was written by a group of 8 crypto enthusiasts (Alejandro Machado, Jimmy Song, Alena Vranova, Timi Ajiboye, Luis Buenaventura, Lily Liu, Alexander Lloyd, Alex Gladstein) in just 4 days. Using their own unique knowledge, expertise and experience, they brainstormed, collaborated and created a book that addresses most of the questions and concerns about the new digital currency.
It explains in simple terms what bitcoin is, why it was invented, the problems with the current financial system, how bitcoin works and how it will change politics and society.
The Book of Satoshi by Phil Champagne
The author's goal is to draw people's attention to the main problem of the founder of Bitcoin, Satoshi Nakamoto. The Champagne author learns more about Nakamoto's background, whether it was a person or a group of people, and how Nakamoto was able to create Bitcoins without revealing his identity. The book contains interesting e-mails and messages written by Nakamoto himself in chronological order. These texts also cover Bitcoin-specific topics. They are analyzed and interpreted in simple terms for non-industry professionals. The potential and application of the monetary economy will also be discussed. A copy of Nakamoto's work on the origins of the whole Bitcoin concept is also included in this book.
Bitcoin Billionaires: The True Story of Genius, Betrayal, and Redemption by Ben Mezrich
Twins Tyler and Cameron Winklevoss are frequently called back for suing Zuckerberg, claiming that Facebook stole their online social networking idea.
This is a book about what happened to the twins after their epic legal battle with Facebook, how they discovered bitcoin and became the first bitcoin billionaires.
After receiving a $65 million payment from Mark Zuckerberg, they planned to start their career as venture capitalists, but quickly realized that their money was not welcome in Silicon Valley. While taking a break from reality in Ibiza, they came up with a crazy new idea called cryptocurrency. They bet big on bitcoin and won big.
After his trip, Mezrich explained the basics of Bitcoin and crypto very well. Whether Bitcoin is the future of money or not, you need to read this book to draw your own conclusions.
Big Bang Bitcoin Brian Kelly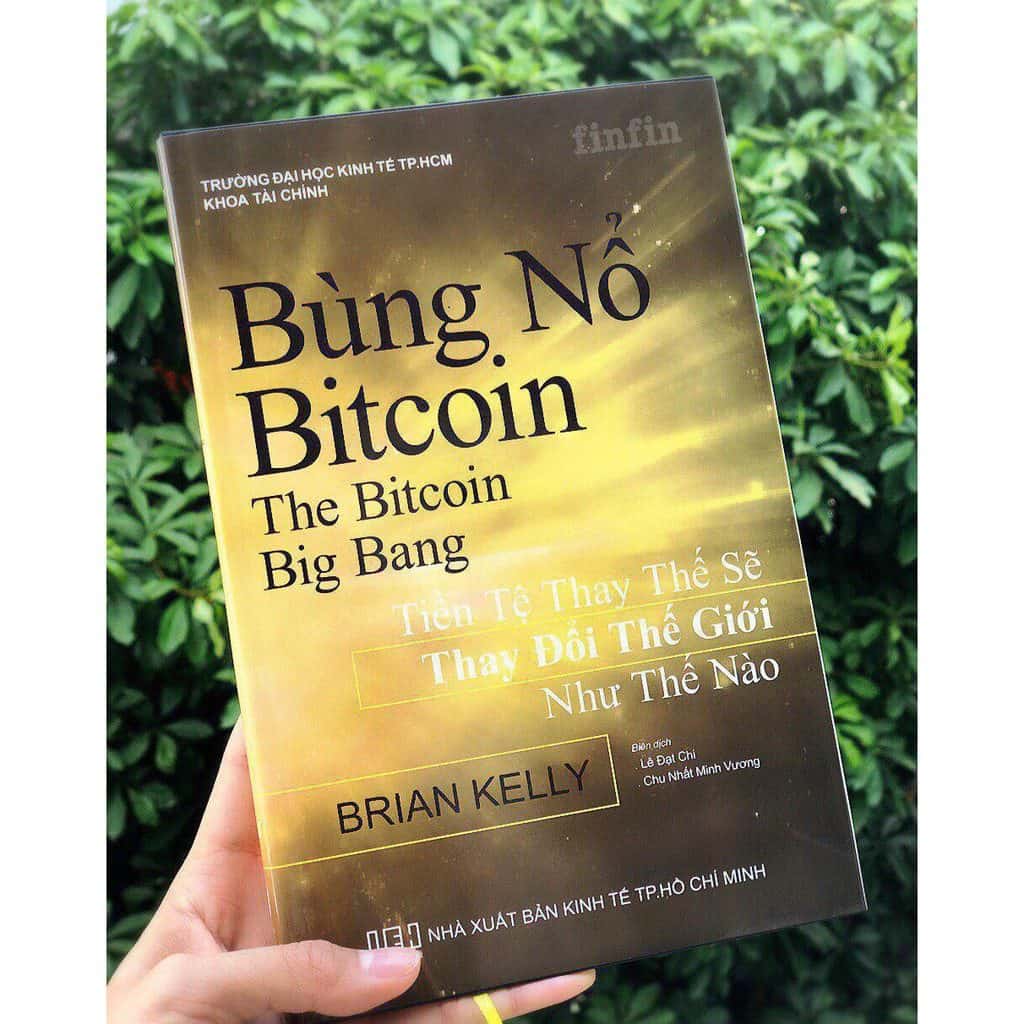 Brian Kelly focuses on unlocking the potential of Bitcoin and explaining the currency from an investor's point of view. The 2014 book covers many aspects of Bitcoin, including how they behave in the market and how they are invested and traded in alternative currencies. More than a basic introduction to Bitcoin, The Bitcoin Big Bang explains how this currency is changing the internet and the financial industry. This is probably the best book for traders who want to learn how to trade this cryptocurrency.
Digital Gold by Nathaniel Popper
Published in 2015, Digital Gold was voted Business Book of the Year by the McKinsey Financial Consulting Group. In this book, Popper writes about the unknown founder and start of Bitcoin. In addition, he discusses the views of major currency players on Bitcoin, including Asian and South American millionaires, the Winklevoss twins, and even Bitcoin's mysterious creator, Satoshi Nakamoto. The author also examines Bitcoin and compares this digital currency to gold. It will show readers how Bitcoin can become a new global standard for the concept of "store of value" similar to today's metal gold.



ALARM: Investing in financial products involves a lot of risk and may not be suitable for all investors. Therefore, please think carefully and check yourself before making any decisions regarding the content referenced herein. CryptoViet.com.